Home renovation is an exciting opportunity to make your home truly yours. But the thought of hiring contractors, plumbers, and others can be overwhelming as finding one that will fit into your budget while being reliable is tough. We don't know about the others, but we can tell you how you can pick the best floor installer for your home.
Obviously, you would want an installer to deliver high-quality results that will last years. But how do you select the right person to install hardwood flooring? Below are tips you can follow to have the best flooring experience:
Get Samples Of Their Work
You can start by asking for a sample of the installer's previous work. Can the flooring company also refer you to previous customers? Take the time to talk to around one to two customers and ask them how happy they are with the installer's work. This will tell you the outcome you can expect from your work.
If you have been referred to a customer in your area, ask if you can see the job site to see the installer's work. If there are zero local customers, you can request to see photos. Only with a real-life visual can you know what you are getting into.
Search Customer Testimonials
Do your research by searching about the flooring installers on your list. How much you learn if you do your homework will surprise you. You can look at Yelp, Google, and Facebook for reviews. You should also check Better Business Bureau reports or complaints. See what you can see about them on LinkedIn as well.
Even though you may not come across anything significant, you may come across an essential piece of information that may affect your final decision.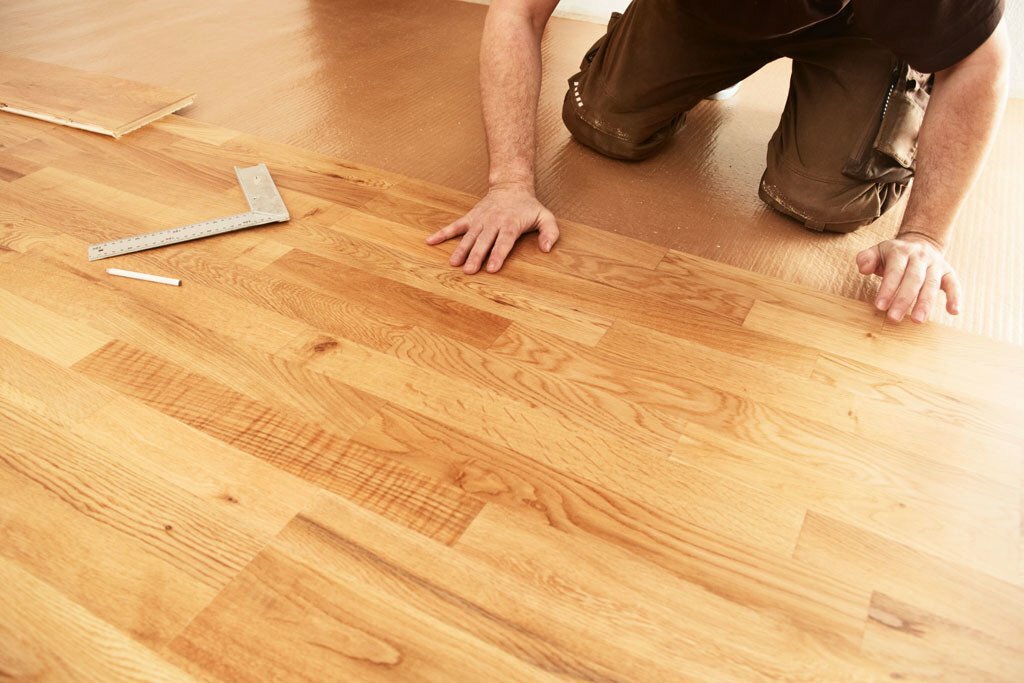 Ensure You Can Accuratly Compare Estimates
Different flooring contractors have other estimation methods. The information they give you will make it hard to decide which is floor installer. You will find yourself comparing apples, oranges, and bananas against each other.
You can make this easier by asking the installers to list all the steps they will perform to complete the job. If unsure about any step, make the installer verify that they will work according to the manufacturer's guidelines.
Once you have comparable estimates, you will see which installers are leaving our information and which are adding steps no one has.
Find Out About Their Experience
Everyone knows that hiring someone with years of experience vastly increases the chances of a job well done. But that doesn't mean you hire someone with a lot of experience. You want to hire someone with experience installing the floor type you want, such as hardwood flooring. It doesn't work if you hire someone with experience installing a lot of vinyl flooring when your heart is set on hardwood floors.
Also, ask them how long they have been in business. If it is many years, this translates to many satisfied customers over those years. This means you will find many online reviews meaning they can also give you several references.
Ask About Their Warranty
New flooring is a significant investment, so you must read the fine print. Find out the flooring manufacturer's warranty, what is included, and what might make it void.
You should also find out about the steps you will need to take upfront to ensure there are no problems in the first place. For example, if you are getting a hardwood floor, ask them about steps like the acclimation of wood, use of moisture meters, and more. If you are installing it over a concrete subfloor, what kind of test do they do to test the moisture conditions of the concrete subfloor? And if an issue does come after the installation, how will they deal with it and ensure you remain a happy customer?
Ask To See Their Certifications And Licenses
If your installers have specific certificates related to the type of flooring job you need them for, it is a good sign of their skill level and knowledge. You should also consider their membership in industry associations, like the National Wood Flooring Association or others.
Furthermore, all professional floor installers will have a contractor's license and liability insurance. But don't assume; ask about these things to avoid surprises. Ensure the general installer has his license and insurance. You can ask the installer how much insurance they carry and show you a copy of the policy.
Conclusion
Now that you know the 6 tips for choosing the best floor installer, you will have your hardwood floors soon. Sometimes your final decision may boil down to chemistry or gut instinct about a flooring business. But searching and following these tips will ensure you get the best in the market.